About me
I'm an IT Analyst Programmer, Architect and Servers Administrator with strong leadership skills and with knowledge and experience in a variety of content and different marketing contexts.

Since 2004, I experienced spans traditional newspaper publishers, media companies and mobile enterprises. I led engineering teams, architected solutions, and built ERP, CMS, Search Engines and Data-Mining and DW systems. I enabled the impossible possible creating multiple solutions...

My expertise ranges from the lower server layer to the highest design layer.
Basic Information
Address:
Lisbon, Portugal
Language:
Portuguese, English, Spanish and Italian
Work Experience Summary
CEO and President
Creation of an IT Consultancy company experts in online and multi-platform software development.
All software is created through a propriatery Content-Management-System (CMS), developed in-house, which creates well structured and scalable applications for cell-phones, tablets, smart-tvs and regular computers...
OnlineIT implements any kind of online ERP (Enterprise Resource Planning) very fast at low cost.
IT Analyst Programmer, Architect and Servers Administrator
During this time I was working in different companies in USA, like the NFL - National Football League, and in multiple different projects developed in J2EE, Guice, Swagger, JAXRS, Jetty, QUartz, Redis, MongoDB, Mysql, PHP, Shell Script, JavaScript, HTML, CSS, NodeJS, Grunt, Bower and others...
I architected and developed multiple solutions, managed teams, installed and maintained more than 50 servers at once...
2005 - 2008
Mostly in Portugal
IT Analyst Programmer
During these dates I mainly worked in Portugal at WeDoConsulting - Sonae, and IOL - MediaCapital, as a developer in Java, PHP, HTML, CSS, Javascript and Oracle.
Additionally I did some freelancer projects (in PHP and Mysql) to some portuguese companies and abroad when I was living in Miami...
References
2014-01-29
Oganes Demirchyan
Senior Reliability Engineer at YP
JP is a very solid professional, he is a problem solver and very analytical. He has a very good mix of technical and administrative skills that give him the advantage of leading a project. I worked with him on the mobile application project, and he handled project really well from technical collaboration perspective.
2013-01-08
Margarida Guerra
Director of Operations at Brandkey Digital
João is a very skilled and dedicated professional. I worked with João in a number of complex projects with short timings and involving several team members. He was always enthusiastic, hardworking and a great team member. He's very skilled in JAVA, PHP, JAVASCRIPT, HTML, XSLT e XML. It would be a pleasure to work with João again if given the opportunity.
2012-12-27
David Schoenberger
Product Consultant; Co-Founder/CEO at CareCrew
JP is the kind of developer a product person dreams of: he's diligent, brave, conscientious and personable. He'll do whatever it takes to get a product out the door on time and in good condition. If you have a team or just a great idea, JP should be one of your first hires...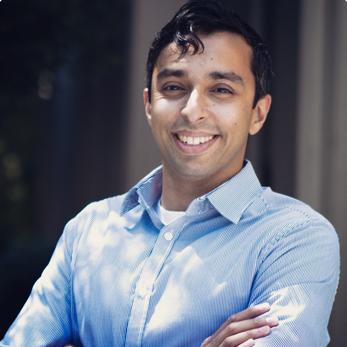 2011-09-11
Vikash Mishra
Vice President of Engineering at Deserve
Hire this man! He's an amazingly motivated, talented, smart developer (one of the best I've had the pleasure of working with) and an all-around great guy. João did some fantastic work for us at MediaMerx and I'm looking forward to seeing where his career takes him.