Sobre mim
Sou Analista Programador, Arquitecto e Administrador de Servidores com fortes qualidades de liderança e com conhecimento e experiência em uma variedade de conteúdos e contextos de marketing diversos.

Desde 2004 que tenho trabalhado em jornais tradicionais, empresas de media e de telecomunicação. Tenho liderado equipas de engenharia, arquitectado e construido ERP, CMS, Motores de Busca e sistemas de Data-Mining e DW. Tenho transformado o impossível em possível, criando múltiplas soluções para qualquer problema...

Minha perícia varia a partir da camada inferior do servidor para a camada mais elevada de design.
Informação Pessoal
Address:
Lisboa, Portugal
Language:
Português, Inglês, Espanhol e Italiano
Competências Profissionais
Sumário de Experiência Professional
Presidente e CEO
Criação de uma consultora informática especialista no desenvolvimento de software on-line e multi-plataforma.
Todo o software é criado através de um sistema de gerenciamento de conteúdo (CMS) próprio, desenvolvido internamente, que cria aplicativos bem estruturados e escaláveis para celulares, tablets, smart-tvs e computadores comuns ...
OnlineIT implementa qualquer tipo de ERP (Enterprise Resource Planning) on-line muito rápido a baixo custo.
Analista programador de SI, arquiteto e administrador de servidores
Durante este período, estive a trabalhar em diferentes empresas nos EUA, como a NFL - National Football League e em diversos projectos desenvolvidos em J2EE, Guice, Swagger, JAXRS, Jetty, QUARTZ, RedIS, MongoDB, Mysql, PHP, Shell Script, JavaScript, HTML, CSS, NodeJS, Grunt, Bower e outros ...
Arquitectei e desenvolvi múltiplas soluções, geri várias equipas, instalei e mantive mais de 50 servidores ao mesmo tempo...
2005 - 2008
Principalmente em Portugal
Analista programador de SI
Durante este período, trabalhei principalmente em Portugal na WeDoConsulting da Sonae e na IOL da MediaCapital, como programador em Java, PHP, HTML, CSS, Javascript e Oracle.
Também fiz alguns projectos de freelance (em PHP e Mysql) para algumas empresas portuguesas e no exterior quando morava em Miami...
Referências
2014-01-29
Oganes Demirchyan
Senior Reliability Engineer at YP
JP is a very solid professional, he is a problem solver and very analytical. He has a very good mix of technical and administrative skills that give him the advantage of leading a project. I worked with him on the mobile application project, and he handled project really well from technical collaboration perspective.
2013-01-08
Margarida Guerra
Director of Operations at Brandkey Digital
João is a very skilled and dedicated professional. I worked with João in a number of complex projects with short timings and involving several team members. He was always enthusiastic, hardworking and a great team member. He's very skilled in JAVA, PHP, JAVASCRIPT, HTML, XSLT e XML. It would be a pleasure to work with João again if given the opportunity.
2012-12-27
David Schoenberger
Product Consultant; Co-Founder/CEO at CareCrew
JP is the kind of developer a product person dreams of: he's diligent, brave, conscientious and personable. He'll do whatever it takes to get a product out the door on time and in good condition. If you have a team or just a great idea, JP should be one of your first hires...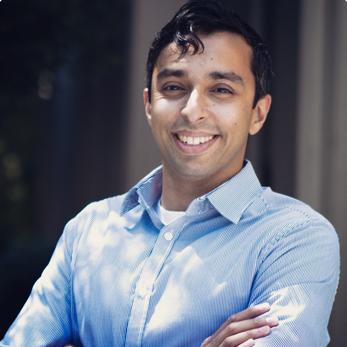 2011-09-11
Vikash Mishra
Vice President of Engineering at Deserve
Hire this man! He's an amazingly motivated, talented, smart developer (one of the best I've had the pleasure of working with) and an all-around great guy. João did some fantastic work for us at MediaMerx and I'm looking forward to seeing where his career takes him.