Acerca de mí
Soy Analista Programador, Arquitecto y Administrador de Servidores con cualidades de liderazgo y con el conocimiento y la experiencia en una variedad de contenidos y contextos de comercialización.

Desde 2004 he trabajado en los periódicos tradicionales, compañías de medios y telecomunicaciones. He dirigido equipos de ingeniería, arquitectura y construcción de ERP, CMS, Motores de Búsqueda y sistemas de Data-Mining y DW. He transformado lo imposible en posible, creando de múltiples soluciones para cualquier problema...

Mi habilidad varía de la capa más baja del servidor hasta la capa superior de diseño.
Información Personal
Address:
Lisboa, Portugal
Language:
Portugués, Inglés, español e italiano
Competencias profesionales
Resumen de Experiencia Profesional
Presidente e CEO
Creación de una consultora informática especializada en el desarrollo de software en línea y multi-plataforma.
Todo el software es creado a través de un sistema de gestión de contenido (CMS) propio, desarrollado internamente, que crea aplicaciones bien estructuradas y escalables para móviles, tablets, smart-tvs y ordenadores comunes ...
OnlineIT implementa cualquier tipo de ERP (Enterprise Resource Planning) en línea muy rápido a bajo costo.
Durante este período, he estado trabajando en diferentes empresas en los EE.UU., como la NFL - National Football League y en diversos proyectos desarrollados en J2EE, Guice, Swagger, JAXRS, Jetty, QUARTZ, RedIS, MongoDB, Mysql, PHP, Shell Script, JavaScript , HTML, CSS, NodeJS, Grunt, Bower y otros ... Arquitecí y desarrollé múltiples soluciones, geri varios equipos, he instalado y mantenido más de 50 servidores al mismo tiempo...
2005 - 2008
Principalmente em Portugal
Analista programador de SI
Durante este período, trabajé principalmente en Portugal en WeDoConsulting Sonae y LIO Media Capital, como programador en Java, PHP, HTML, CSS, Javascript y Oracle.
También hice algunos proyectos independientes (PHP y MySQL) para algunas empresas portuguesas y en el extranjero mientras que viven en Miami...
Referencias
2014-01-29
Oganes Demirchyan
Senior Reliability Engineer at YP
JP is a very solid professional, he is a problem solver and very analytical. He has a very good mix of technical and administrative skills that give him the advantage of leading a project. I worked with him on the mobile application project, and he handled project really well from technical collaboration perspective.
2013-01-08
Margarida Guerra
Director of Operations at Brandkey Digital
João is a very skilled and dedicated professional. I worked with João in a number of complex projects with short timings and involving several team members. He was always enthusiastic, hardworking and a great team member. He's very skilled in JAVA, PHP, JAVASCRIPT, HTML, XSLT e XML. It would be a pleasure to work with João again if given the opportunity.
2012-12-27
David Schoenberger
Product Consultant; Co-Founder/CEO at CareCrew
JP is the kind of developer a product person dreams of: he's diligent, brave, conscientious and personable. He'll do whatever it takes to get a product out the door on time and in good condition. If you have a team or just a great idea, JP should be one of your first hires...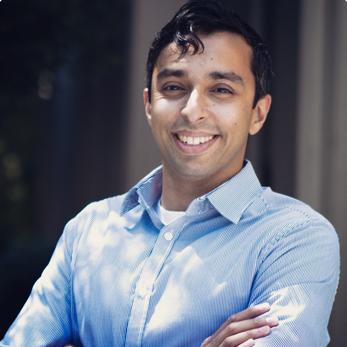 2011-09-11
Vikash Mishra
Vice President of Engineering at Deserve
Hire this man! He's an amazingly motivated, talented, smart developer (one of the best I've had the pleasure of working with) and an all-around great guy. João did some fantastic work for us at MediaMerx and I'm looking forward to seeing where his career takes him.